News
Flagship Inc. has illegally terminated a union member of Rohyo! Spread the word and help the member's reinstallation.
Flagship Inc. (FS) is a IT company that mainly works on E-commerce site and application development. The company was founded in 2012, and has survived 10 years with the help of increasing demand for E-commerce; especially boosted by COVID-19. You may think that working at a rapidly growing IT company sounds awesome, but in reality, it's full of exploitation. FS habitually exploits workers with illegal labor practices, such as unpaid overtime (up to 160 hours per month); forcing non-Japanese workers to exceed the weekly working hours their visa permits; fake job listings and more. On top of this, you'll get endless messages from management during offline hours and over the weekend. These messages include questions and statements like: "Weekends don't really matter if the job is not done"; "I'm not looking to babysit"; and "Do you have some sort of developmental disorder?". What's worse is that people who are socially vulnerable are intentionally hired so that none of this disrespectful and vulgar behavior will go public.
While most of the workers are working under poor working conditions, its president, Koji Jimba is squandering the profits with his sycophants: special lunch gatherings at a fancy restaurant, giving them special allowances as well as extra bonuses (The largest amount given per person was ¥1,000,000 as far as we know!); free books; you name it. You can get all of these  just by bootlicking 24/7, you don't need any job experience or IT experience at all since bootlicking is the only criteria Koji has!
Now you see why most workers would end up either leaving FS, or become mentally unstable within a year. FS has nearly 30 employees at the moment but only 2 of them have lasted more than 3 years.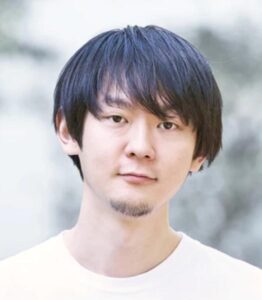 FS's president, Koji Jimba.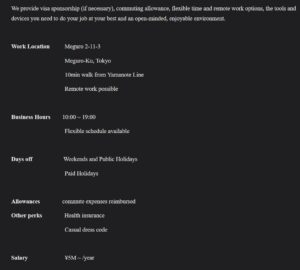 Career page on its website. Be wary as it's full of false information.
Enough is enough. The workers decided to join a union.
A group of concerned workers felt that they've had enough. So, they decided to join a union and started collective bargaining in April 2021. Currently, most of its members are engineers, but because Japanese is not a mother tongue for the majority of them, a Japanese member, A, has been playing a coordinating role. She is the one who was wrongly terminated at the end of August, 2022.
Illegal termination: what actually happened.
A is in her mid-20s and is the youngest member at Flagship. Her performance was good enough even the president once called her a "superstar". But once she started a union with other workers in order to make FS a better place, everything changed: he started taking away her work to the point she barely had anything to do and kept her salary the lowest of any employee and claimed that she is excluded from the 20% raises he had promised to all employees. Despite that, she kept helping other members by negotiating everyone's working conditions while enduring slander from the president and his sycophants.
On July 29th, the president notified her that she would be terminated at the end of August. We, the union, believe this is a complete retaliation for her union activities and it goes to show how the union had progressed as nothing would have happened if the company thought the union would be harmless. In the notice of termination, the company stated that this termination is due to supposed "harassment" she had done as well as supposed actions that exceeded her authority. We repeatedly asked FS to illustrate what A had done in detail but there was no answer.
That goes to show how this termination is nothing but a retaliation against her union activities. Koji believes that there would be no union once she is terminated and he will be able to start abusing workers again. We believe that he may start terminating other pro-union employees if we do not stop it.
The withdrawal of this unjust termination is vital to make Koji learn that he needs to be socially responsible for his own actions and that he is not allowed to unjustly terminate whoever he dislikes. Please help spread the word so that she can be reinstated as soon as possible.
We really appreciate your help.
---
Contact: Japan Labor Conference(Nihon Roudou Hyougikai), Kanto branch,
rohyo-tokyo@voice.ocn.he.jp